When My Horse Fell On Me – A Tale of Injury Recovery
My horse fell on me. Yes, it really happened. And when a 550kg horse falls on you, you're bound to break something. I broke my ankle, fractured my pelvis in three places and seriously strained my knee. I was in the hospital for 10 days, and then underwent a long rehabilitation.
It wasn't easy, but here I am, all better and most importantly – riding again. The road to healing isn't a short one when you are seriously injured, but it's truly not the end of the world. It may not seem so, though, if you have no idea what to expect.
And that is why I wrote this book: to help you understand you what it's like to recover from an injury, while also telling my own personal healing story.
READ A CHAPTER FROM THE BOOK HERE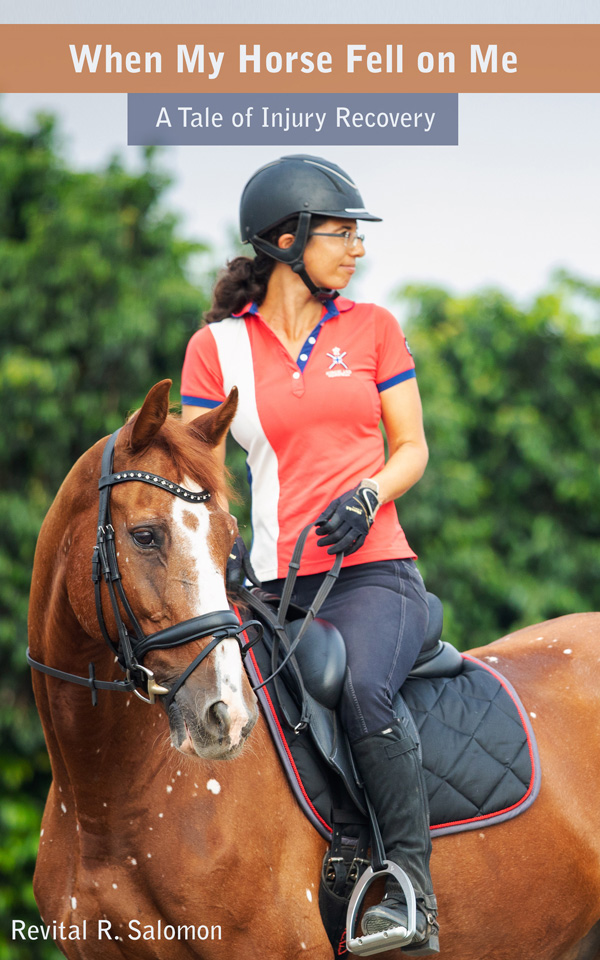 Parts of the book are practical, while some are more philosophical. There are broad, general issues that (I think) most injured people can relate to, and there are parts of the book that are niche and oddly specific (I am an equestrian, after all!).
Ready to embark on you healing journey? I'll happily join you! Click here to see the book on Amazon.